As the weather has shifted from rain to sun and back to rain again this past month our list of things to do in the garden has grown right along with the weeds. There are few things I love more than being in the yard but so often I spend hours on a project and I'm still not able to finish it up before the sun sets for the day.
This is the precise moment my focus goes to container gardening. It is a project that can be done quickly, it is relatively inexpensive, and the impact is huge.
I spent some time this week wandering a few of my favorite gardening stores: Ravenna Gardens in U. Village, City Peoples on Madison, and Wells Medina Nursery.
I came up with a plan for the containers by our front door as they transitioned from winter to spring: Keeping the New Zealand Flax, changing out the smaller plants surrounding it, something like this...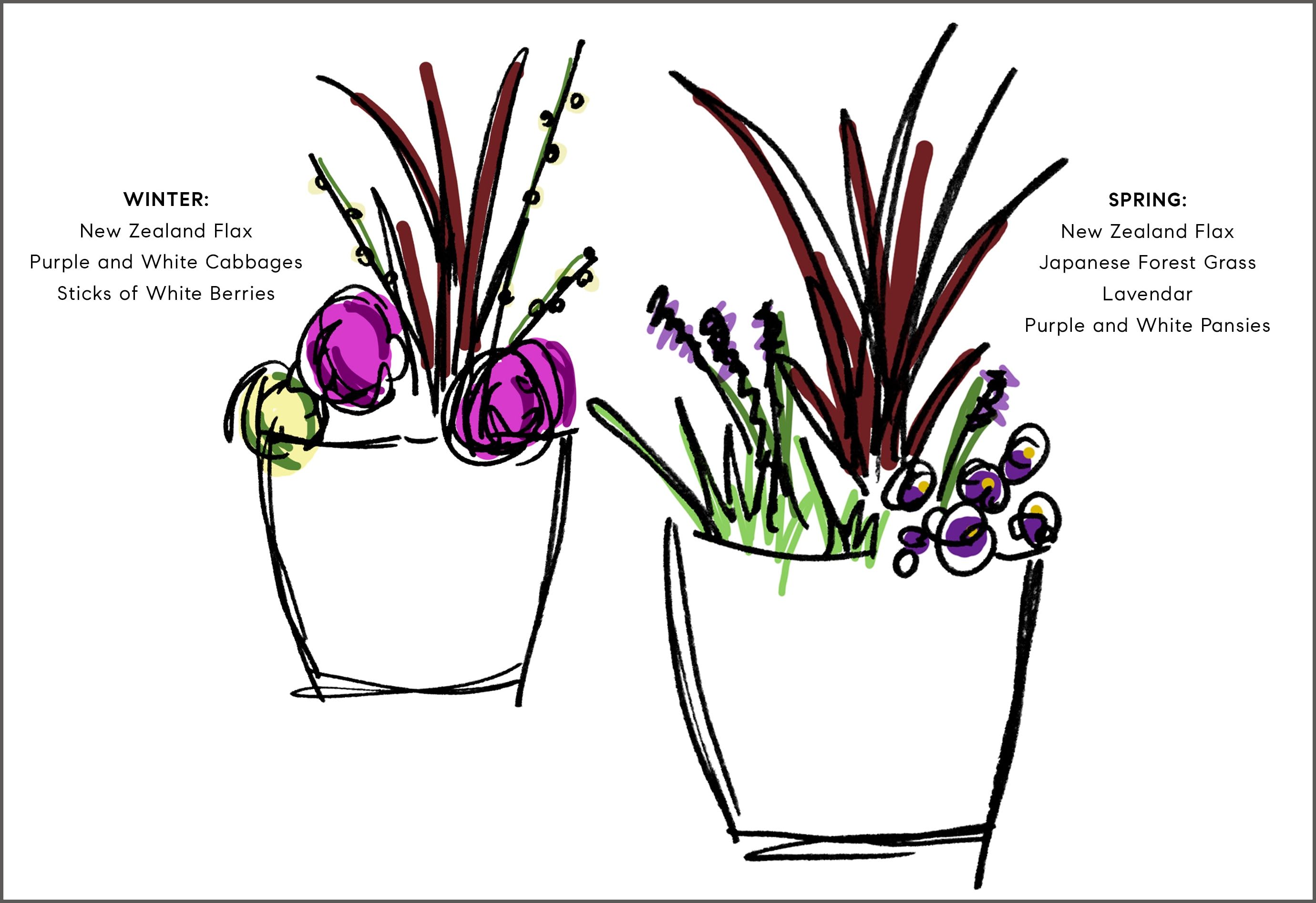 In the outdoor space of City Peoples, I was struck again by a variety of leafy greens. My next set of containers may have no flowers, only leaves of all shapes, textures, and colors. Just a few I have my eye on...

Amazing what this small project can do to create a welcoming front porch. Just a few perfectly simple and thoughtful container designs at their finest: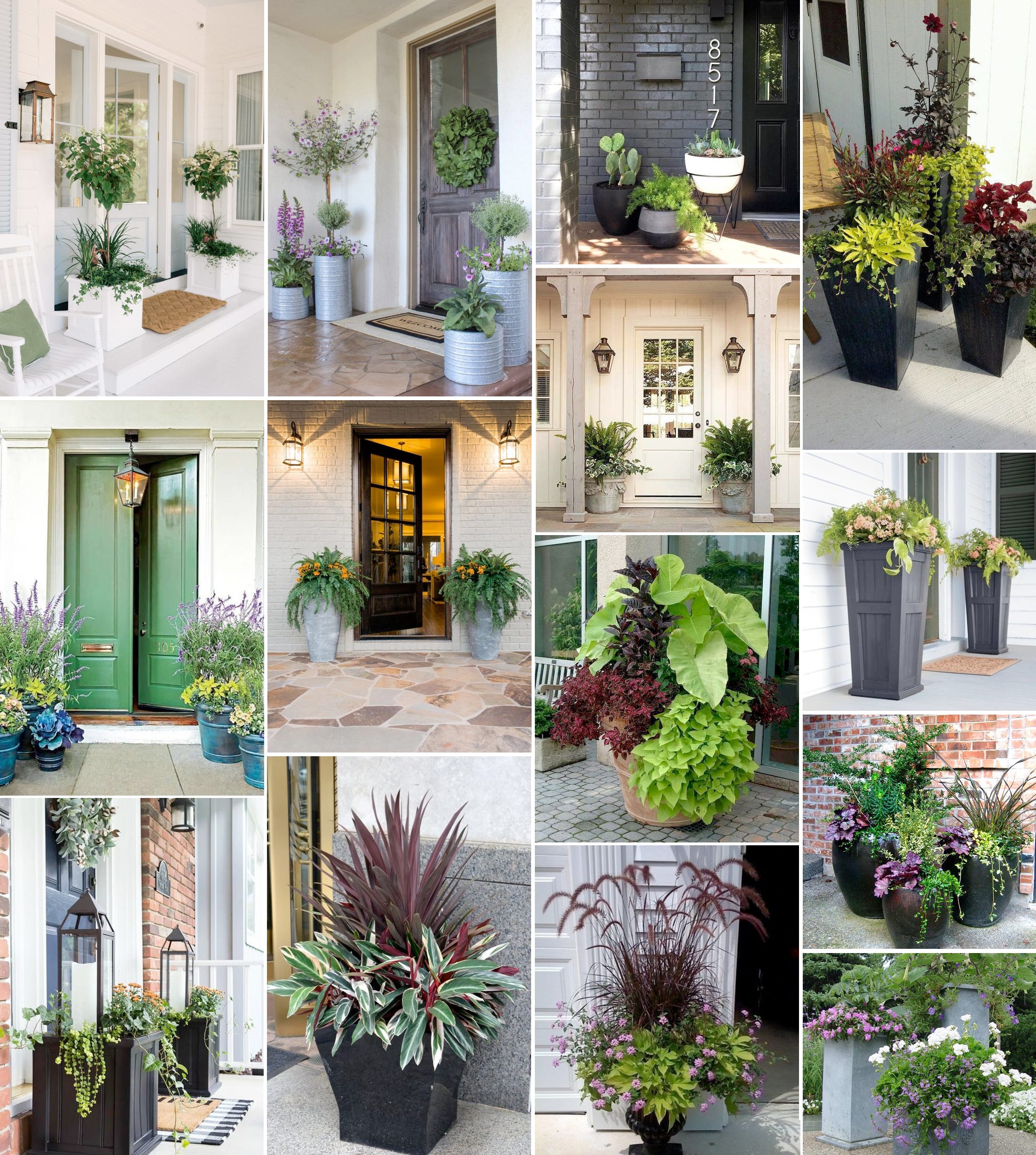 It doesn't take much for successful container gardening, but these little tips make a difference:
Scout Pinterest and the higher-end nurseries for inspiration but make a stop at Fred Meyer for a fantastic selection of plants.
Fill the bottom ¼ of the container with packing peanuts, this helps with drainage and weight.
Deadhead often! When the deadheading stops the flower stems get long and lanky.
Fertilize every couple of weeks.
When it's time for the flowers to be replaced with the change of season they usually get tossed, but when the anchor plants (ex: New Zealand Flax, Leyland Cypress, Boxwood) outgrow the space don't toss them, transplant them into the yard!