The best way to say goodbye to summer is to fully embrace the arrival of fall. As much as I adore long, sunbaked days, I'm always ready to greet a new season's arrival at the close of the previous one. It's an opportunity to embrace change, look at our spaces with fresh eyes, and try new things! The entrance to your home is really its first impression, a moment where you can completely wow visitors and set the tone for the rest of your design. Take September as an opportunity to have fun, make a statement, and add some festive fall flair to your porch.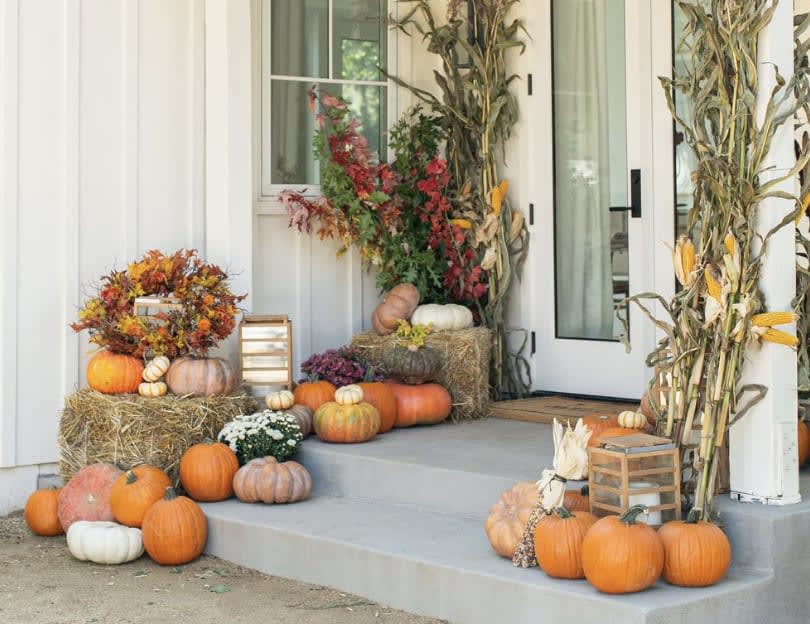 The Perfection of Pumpkin Décor
Nothing says it's fall quite as well as pumpkins do. Lucky for us, gourds come in all shapes, sizes, and textures, so whatever your aesthetic is, you'll definitely be able to find ones that align with your vision. For simple and chic, go with white. If you're a fan of the classics, then the iconic orange ones are the obvious choice. And for a funky, unique look, knucklehead pumpkins really stand out.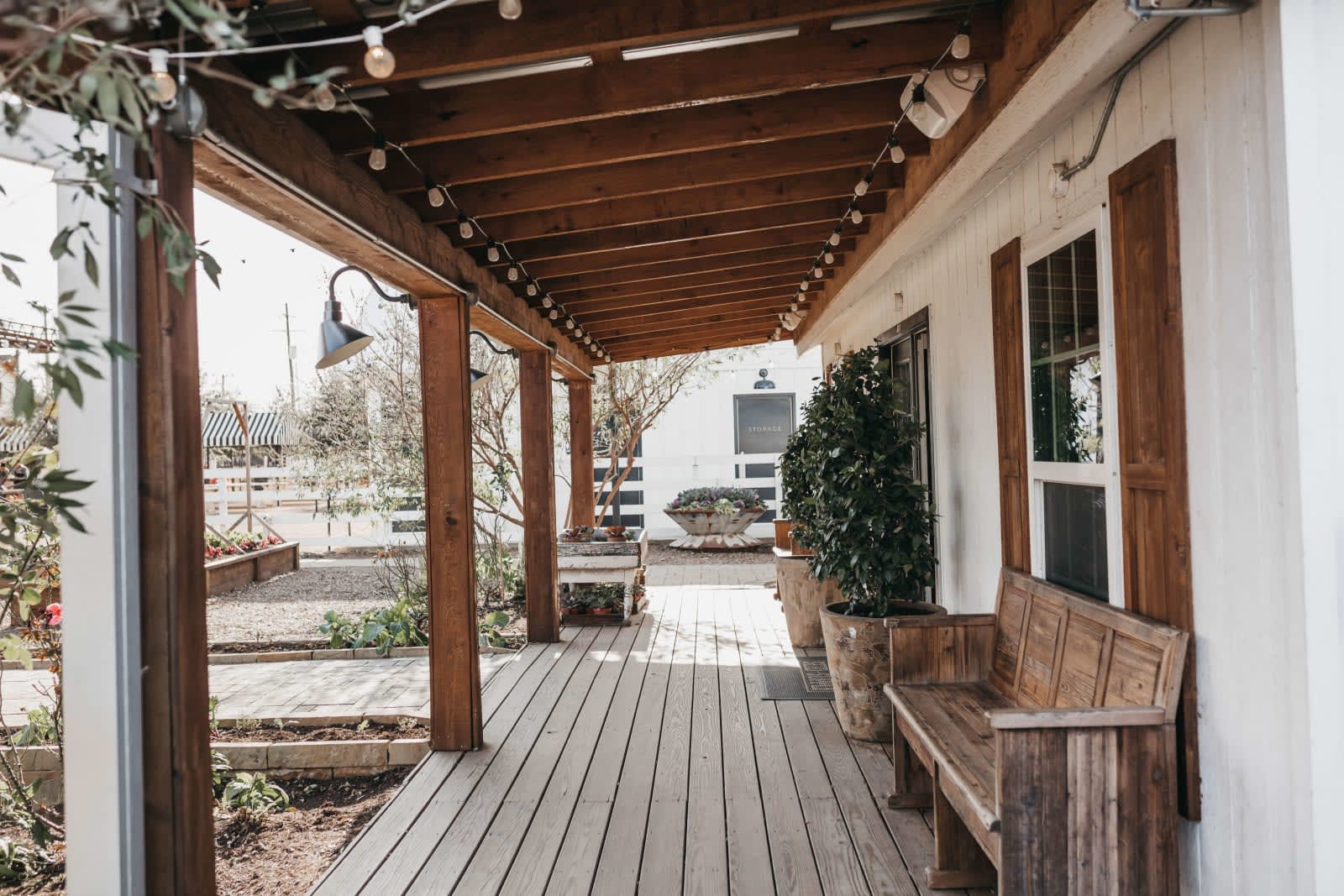 Embrace the Rustic
There's something about autumn that makes me want to throw on some overalls, visit a farm, and pet some adorable animals. Bring that spirit to your porch with some farmhouse-style touches: a bouquet of bright yellow sunflowers in an old cowboy boot, a weathered rake propped against the wall, or a wheelbarrow full of pumpkins.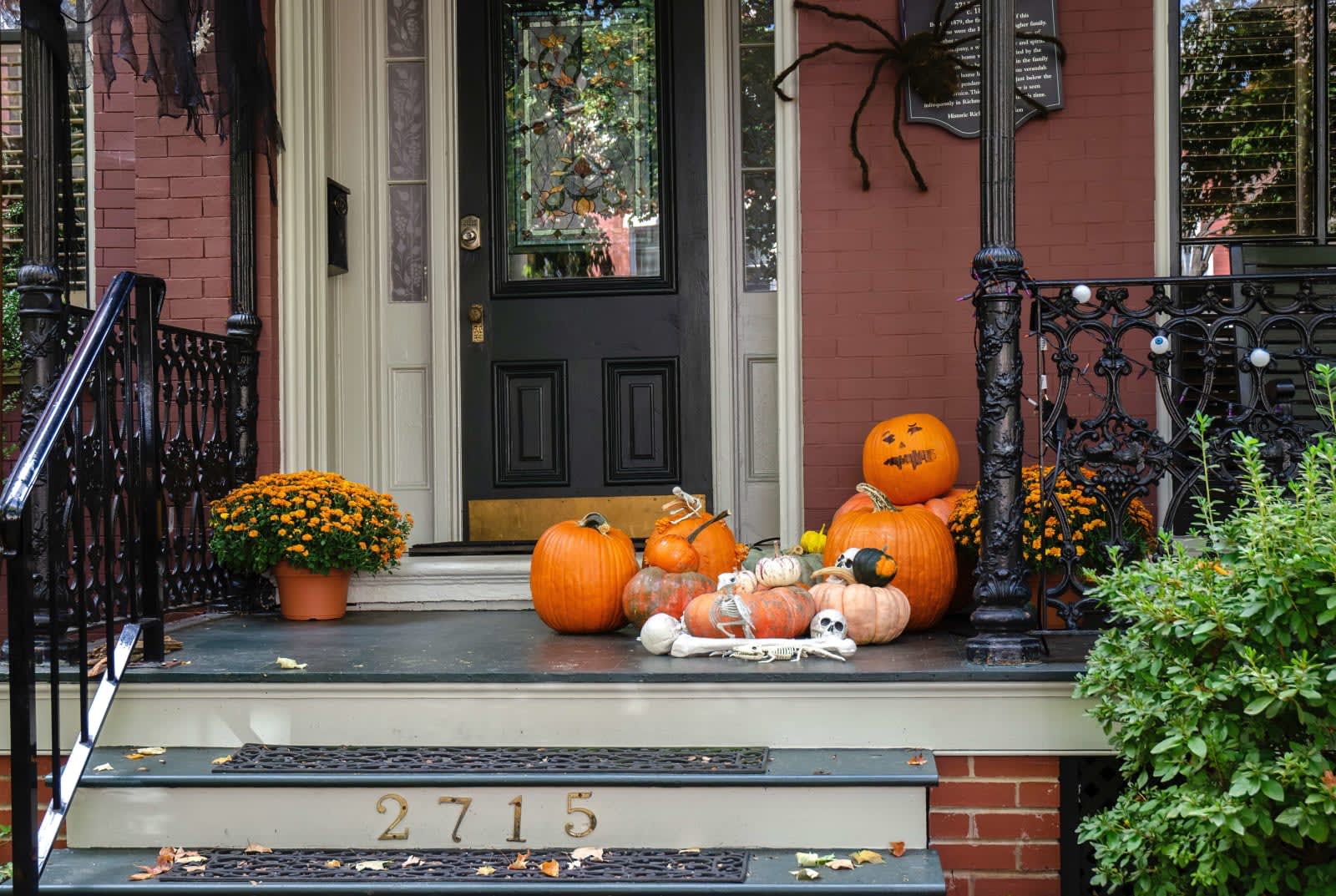 A Touch of Fun
This is the perfect opportunity to infuse some youthful joy into your home. A punny doormat, hanging skeleton, or cobwebs during October simply screams Halloween. Have the kiddos paint or carve jack-o-lanterns to give you a hand in decorating the porch and feel pride that they were able to contribute!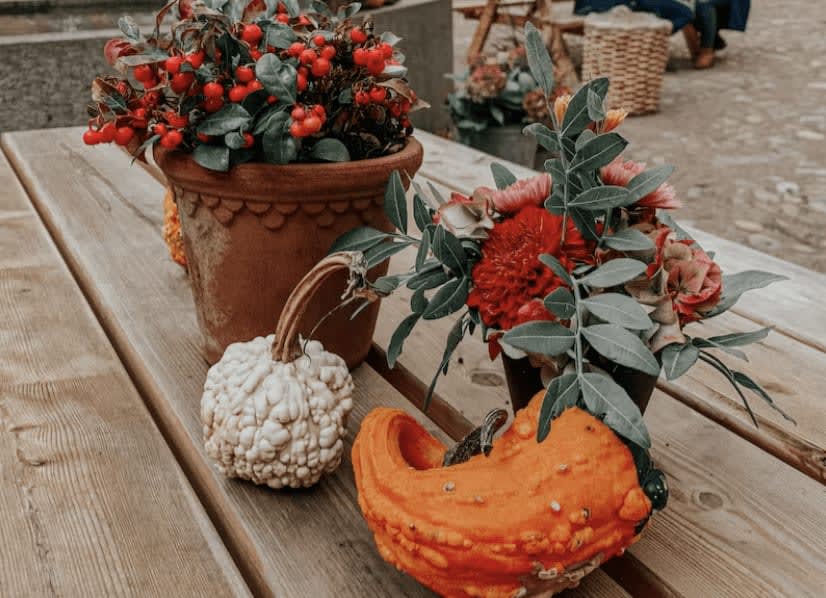 Incorporating Warm Tones
It's time to bust out the gold, amber, rust, and maroon colors. Hang a wreath made of fall-colored berries, red and orange leaves, or one featuring tiny pumpkins and pinecones for the quickest way to add a lot of color, texture, and warmth to your front door.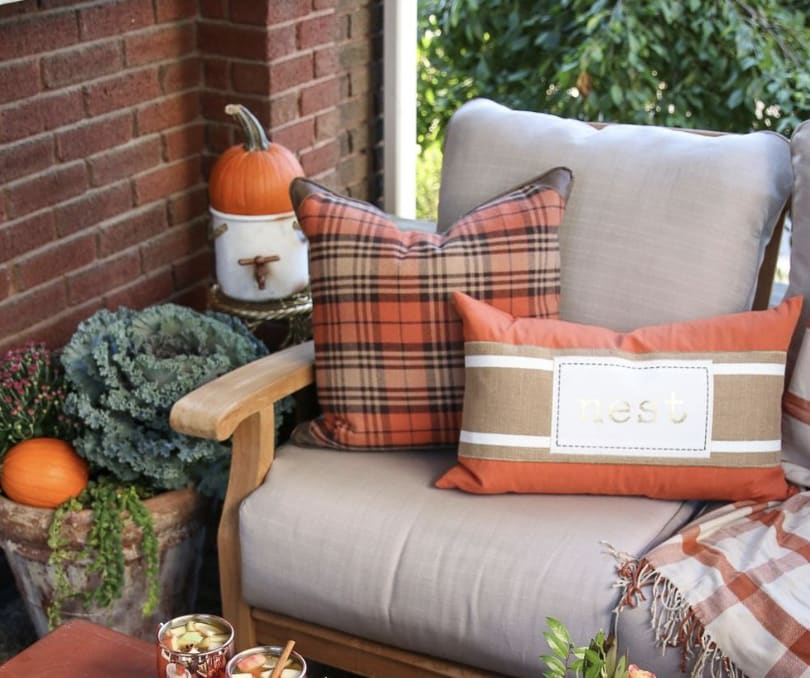 Playing With Patterns
I'm mad about plaid, especially this time of year. Throwing a soft, plaid blanket over a front porch chair immediately makes it feel so much cozier and inviting. Tie large ribbons around pumpkin stems or porch railings for small but effective pops of pattern.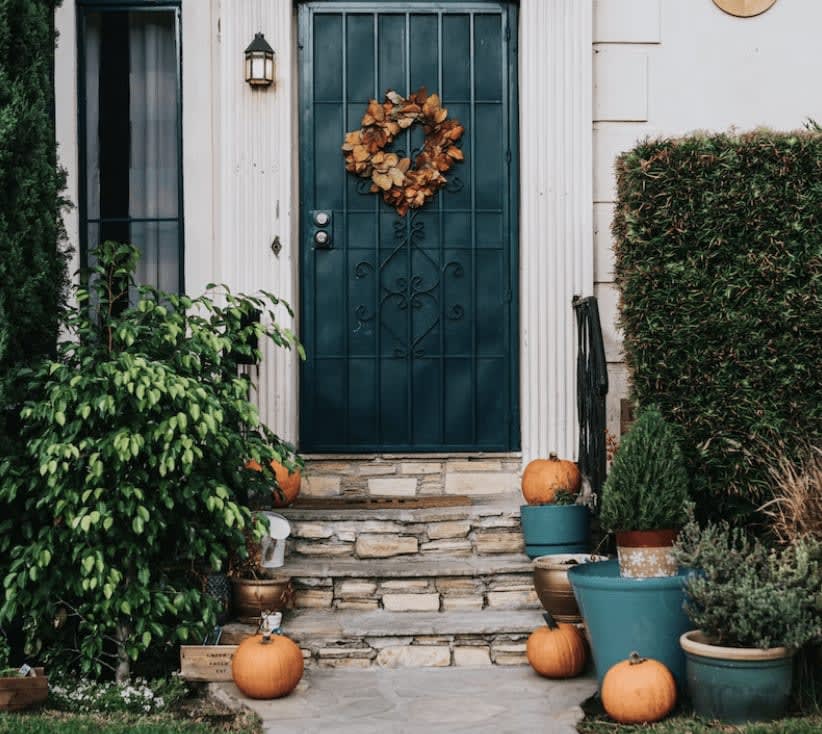 Fall Framing
If you're not sure where to start, it helps to create the border of your design and then fill in details after. Wrap garland around your porch, string glowing lights across it, or create symmetry by stacking pumpkins on both ends. Starting with the "frame" versus "the painting" always helps me when I'm stuck!